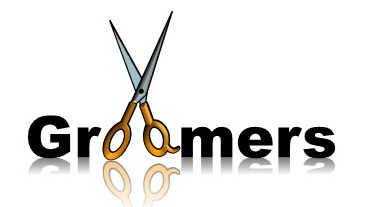 TRIMMING AND STRIPPING
All paid up members wishing their names to be included on this list should send details in writing to the Secretary.
This is a free service to members only.
The Club, by advertising these names, cannot be held responsible for the quality of the workmanship of the listed Members.
| Name | Address | County | Contact |
| --- | --- | --- | --- |
| Allen, Mrs G | 58 London Road, Newington, Sittingbourne | Kent ME9 7NR | 01795 842229 |
| Bell W | 21 Linden Road, West Cornforth, Ferryhill | Darlington DL17 9NR | 01740 469148 |
| Callow Janet | The Outlook | Malpas SY14 7LX | 01948 830876 |
| Clay, Mr C | Ranville, Billington Lane, Derrington | Staffs ST18 9LR | 01785 255925 |
| Childerly J | 19 Stratford Road Honeybourne Nr Evesham | Worcs WR11 7PP | 01386 830185 |
| Daniels, Mrs C | Jansad Cottage, 30 Hernstone Lane,Peak Forest, Buxton | Derbysire | 01298 79316 |
| Day, Miss V | Valerose, 3 Small Acre, Warners End, Hemel Hempstead | Hertfordshire | 01442 255449 |
| Dixon, Mrs A | 21 Weavills Road, Bishopstoke, Eastleigh | Hants SO50 8HO | 02380 695068 |
| Durso, Mr K | Oakview, Buckleys Lane, Coggeshall | Essex CO6 1SB | 01376 563072 |
| Elespe Elaine | 34 Mill Street, Bradenham | Norfolk IP25 7QN | 07972 077810 |
| Evans S | Pets Manor Grooming, Staplehurst | Kent TN12 0EU | 07734 184144 |
| Fletcher, Tracey | 34 Hope Lane, Baildon, Shipley | West Yorkshire | 01274 597633 |
| Hammerton Mrs E | 11 Laurel Terrace Danestone | Aberdeen | 01224825590 |
| Holland Andrea | 37 Roseway, Stoke Golding, | Nr Nuneaton CV13 6HG | 01455 212646 |
| Kidd, Pat | Mount Villa, Norton Bridge, Nr Stone | Staffordshire | 01785 760557 |
| Loving Bernice | Nags Head Lane Brentwood | Essex CM14 5NL | 07837 997906 |
| McDermott, Mrs A | Haselour Lodge, Haselour Lane, Harlaston | Staffs B79 9JT | 01827 382168 |
| O'Carrol A | Pell Allema, Rosenannon, Bodmin | Cornwall PL30 5PJ | 01637 881046 |
| Palmer-Jenkins, Mrs L | Meadowsweet, Falcon Road, Felcourt, East Grinstead | West Sussex RH19 2LA | 01342 871563 |
| Richardson, Mrs J | 28 Kipling Close | Worcestershire | 01905 454924 |
| Roberts, Alison | 3 Robert May Road, Odiham | Hants | 01256 704791 |
| Robertson, Mrs L & Miss K | 12 Marlborough Road, Chelmsford | Essex | 01245 601271 |
| Stubbs, Mrs D                    | 2 The Drive, Melton Mowbray | Leicestershire | 01664 852198 |
| Swallow, Mrs A | Bankshead, 34 Station Road, Middleton On The Wold | East Yorkshire | 01377 217548 |
| Wareing, Mrs C    | 22 Two Hedges Road, Bishops Cleve, Cheltenham | Gloucestershire | 01242 696768 |
| White Debbie | 33 Beatty Drive, Congleton | Cheshire CW12 2ER | 07930 599670 |
| Woods, Miss L | 4 Lillesdon Court Cottage, Lillesdon Lane, North Curry | Somerset TA3 6BY | 01823 490687 |
| Woodsford, Kate                    | Badgers Lodge, Stratheasgaich | Lairg IV27 4HD | 01854 666257 |